Social
Services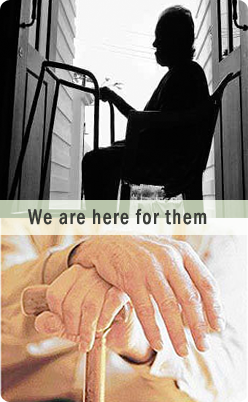 RAHUL & SOMA ROY CHARITABLE TRUST
Our organization formed a trust the above-mentioned name to carry out various charitable works. The highlighting objective of the trust was to set up an old age home at a subsidised cost. The foundation stone was laid on 4th October 2010 for 'The Evening Primrose' the Proposed name of the old age home. Some construction works are in Progress regarding the same.
Old Age Home established in calm, pollution free environment and allother necessities such as shelter, food, clothing and medical care just as any comfortable housing project. Old Age Homes could be the dormitory type, independent rooms depending on the social and Economic status of those who are going to live in the homes. The rooms will be well ventilated. The toilets and bathrooms should have rough flooring so that the elders do not slip; a sloping ramp has to be provided which would also facilitate easy passage of wheel chair when needed. Recreation rooms and rooms for medical care should be built. We will provide 24 hrs Supporting staff such as clerks, Cashier cum accountant, nursing staff, attenders, house cleaners and a cook.
The home is very close to a Hospital where emergencies can be treated; a nutritionist can play an important role by providing Special attention to the nutritional requirements of the residents. Oxygen cylinders, suction apparatus and intra-venous sets should be readily available. Recreational and reading facilities such as, Televisions, Video players, newspapers and books should be available. Computers with internet connections are Available to receive and send e-mail to the near & dear. The residents should be encouraged to participate in the day-to-day activities of the home, which may be anything from cooking to maintaining the cleanliness of the home. They could also periodically organize celebrations of various festivals and social events.
--------------------------------------------------------------------------------------------------------------------------------------
Special

Attraction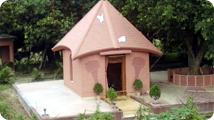 Terracotta Temple
Two temples in this property by specially designing terracotta tiles themselves and finally getting it executed by the artist of Bishnupur, which is famous for it old, medieval terracotta temples...
Click here For Details..
-----------------------------------------
Investor

Relation

Village Green Ecofarms Pvt. Ltd. has taken off smoothly and is on its way of spreading its wings. From a concept of a private farm to agriculture, organic farming , integrated fish farming , poultry and finally to Eco Tourism. This is the broad road map to its success ..